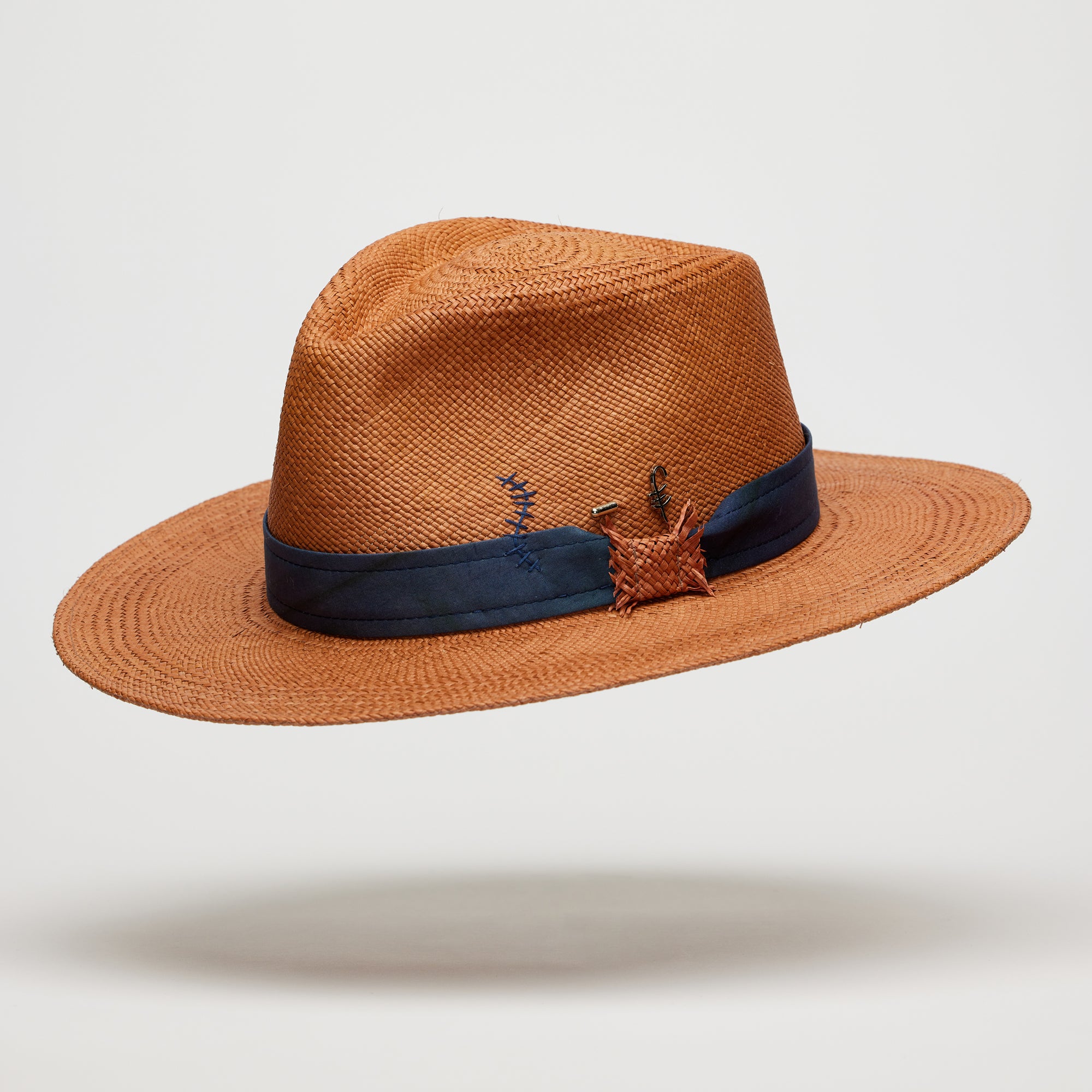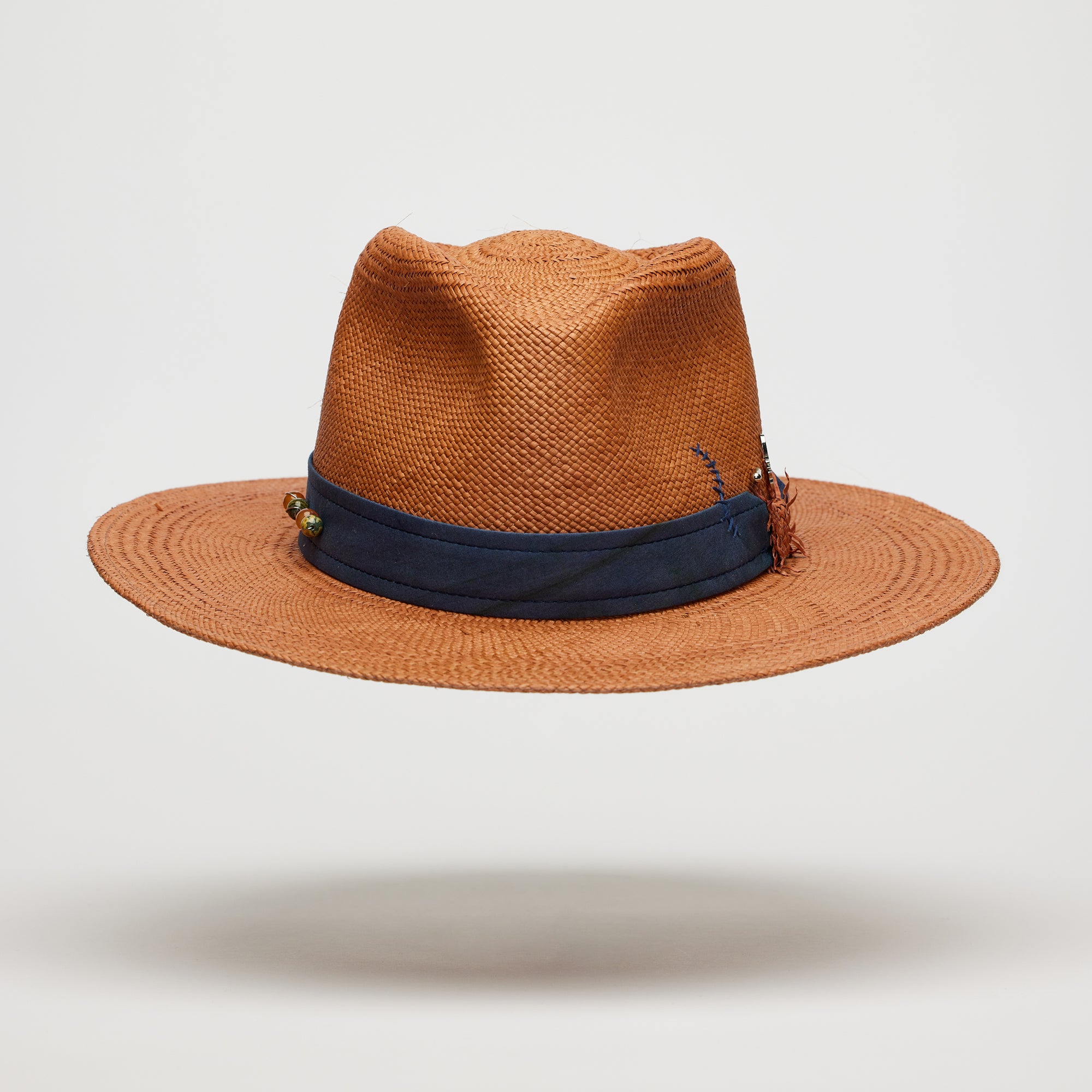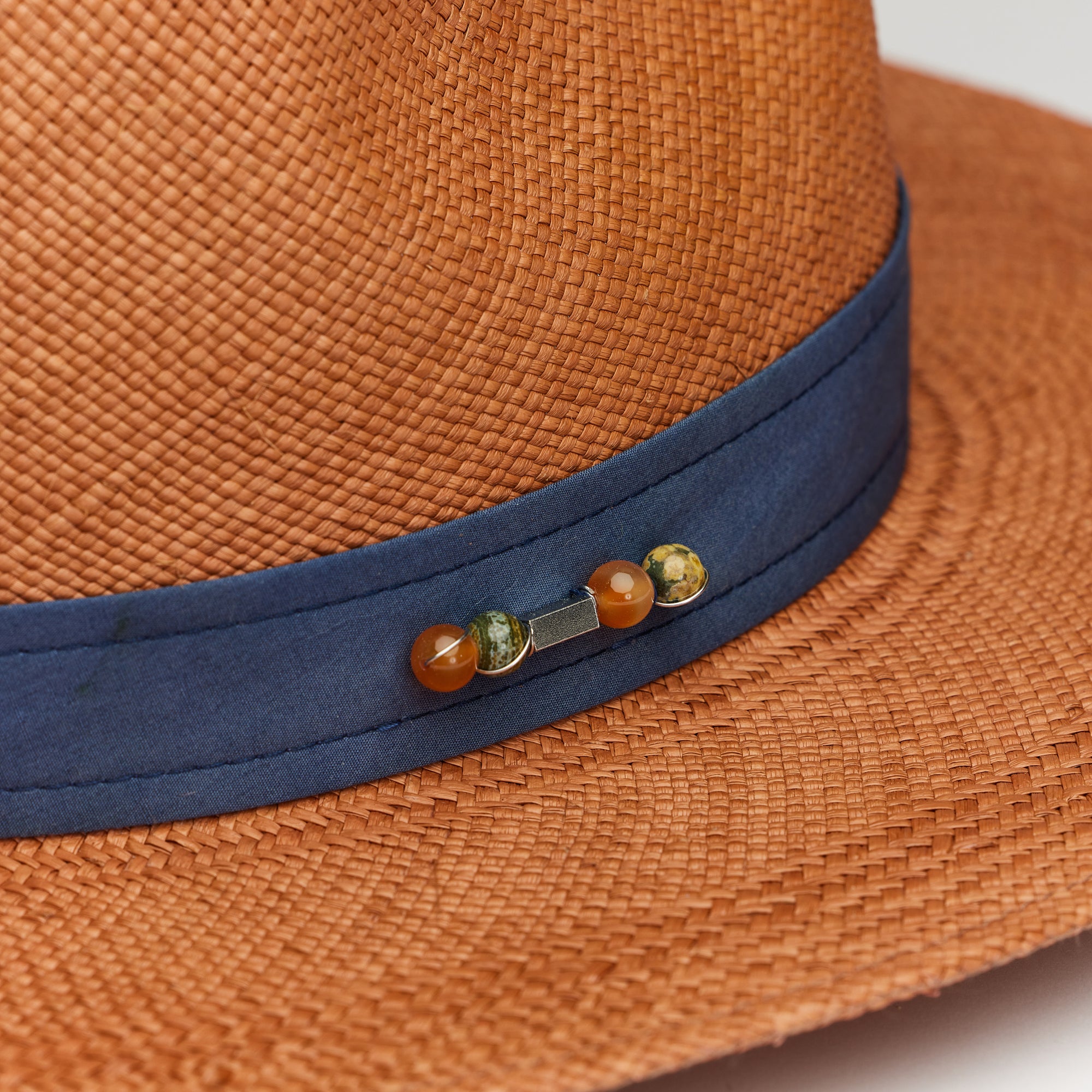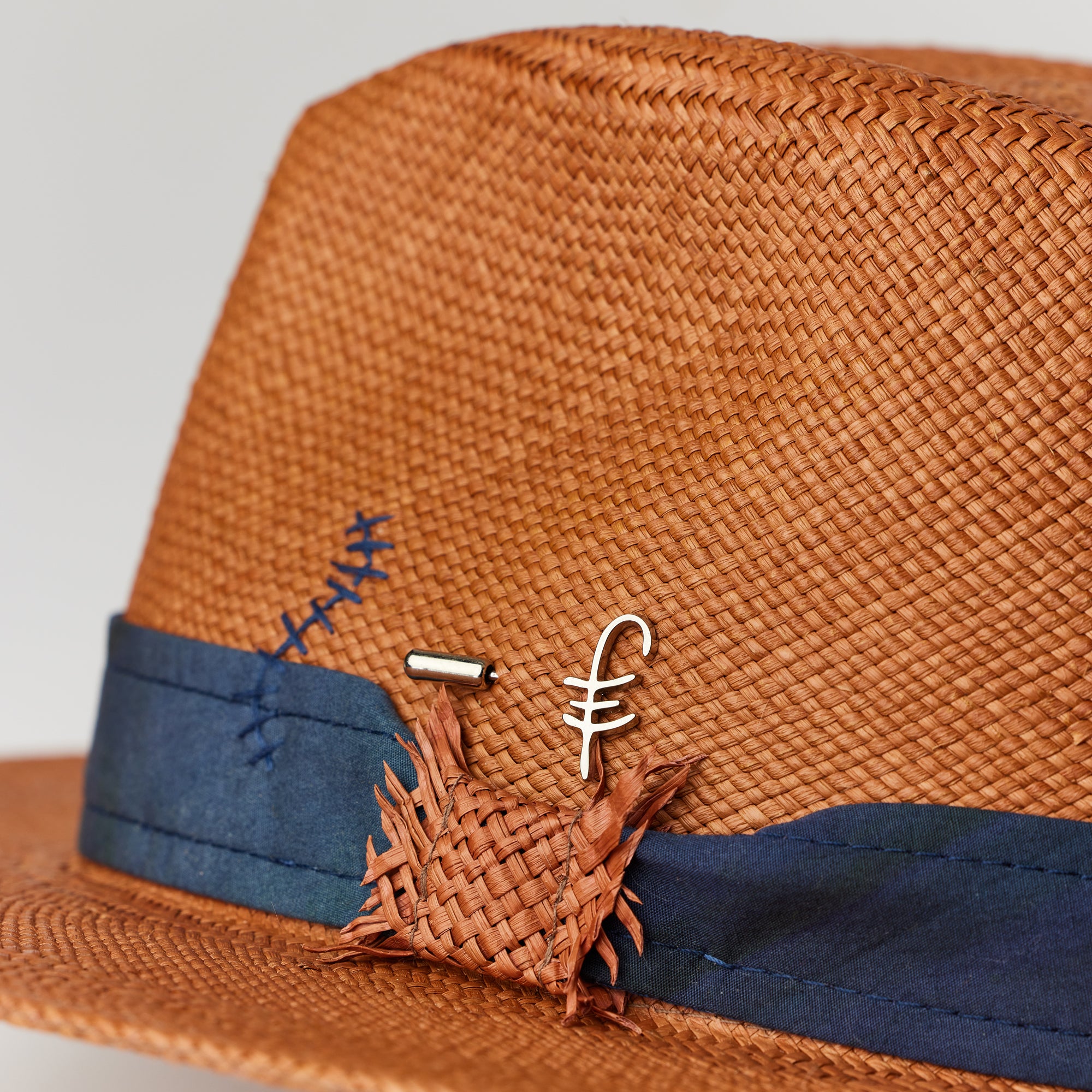 * Manufacturing times for each custom order require a period of 2 to 3 weeks. *
Fedora Hat Style
Toquilla Straw Panama Brisa
TOBACCO
CROWN
Height : 4"1/2
Form : Fedora Teardrop
Ornaments: Dark Chamois Dyed Fabric Ribbon (1") held by a loop made of frayed straw scrap. Jewelery assembly on the opposite side.
*Scar: Hand Embroidered with Fumile's Signature
BRIM
Lenght : 2"5/8
Style : Flat. Slightly leaning forward.
Finishing : Upturned edge
HAT INTERIOR
Cotton ribbon
Satin lining signed Fumile
How to calculate your head's measurement?

Using a tape measure, measure around the widest part of your head (in cm).

Note that it is always best to round the measurement to a larger size.
COLLECTION W.A.H.S. - SS22
F.R.E.L.I is a collection that explores natural dyeing on fur felts for unique and organic earthy tones.
Learn more